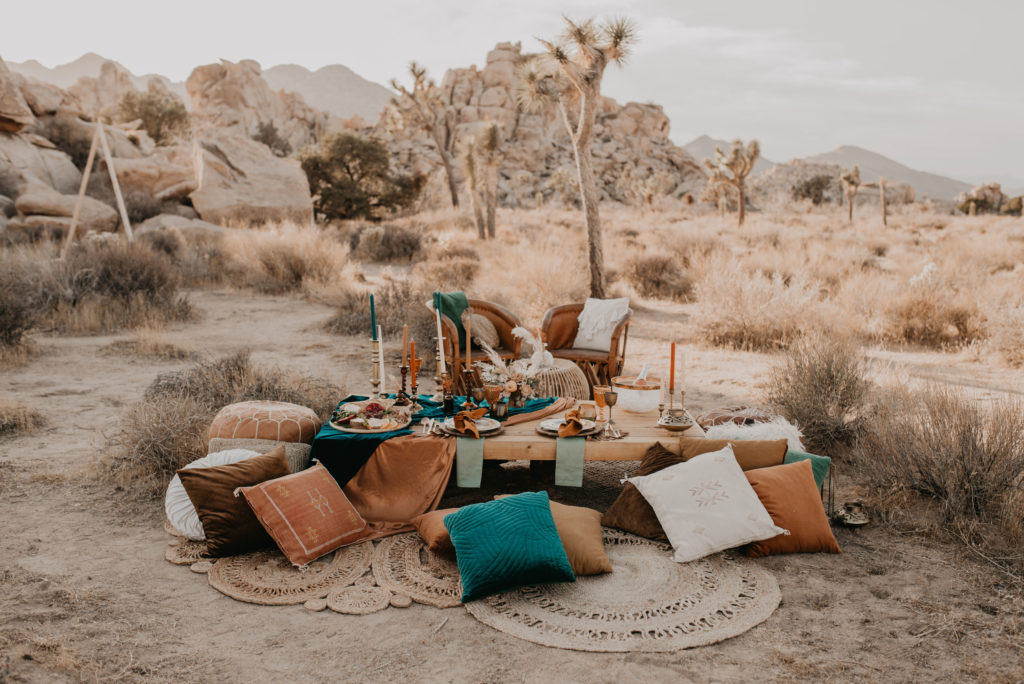 With 2020 coming to an end, and the wedding industry being forever changed by it's wrath, I have a feeling that elopements are going to be more popular in the years to come. This whole idea of getting married NOW and celebrating with everyone later (or not at all) has opened the minds of a lot of couples these days as they begin to plan their future together.
This elopement was tucked away in the beautiful Joshua Tree National Park, away from the hustle and bustle of everyday life.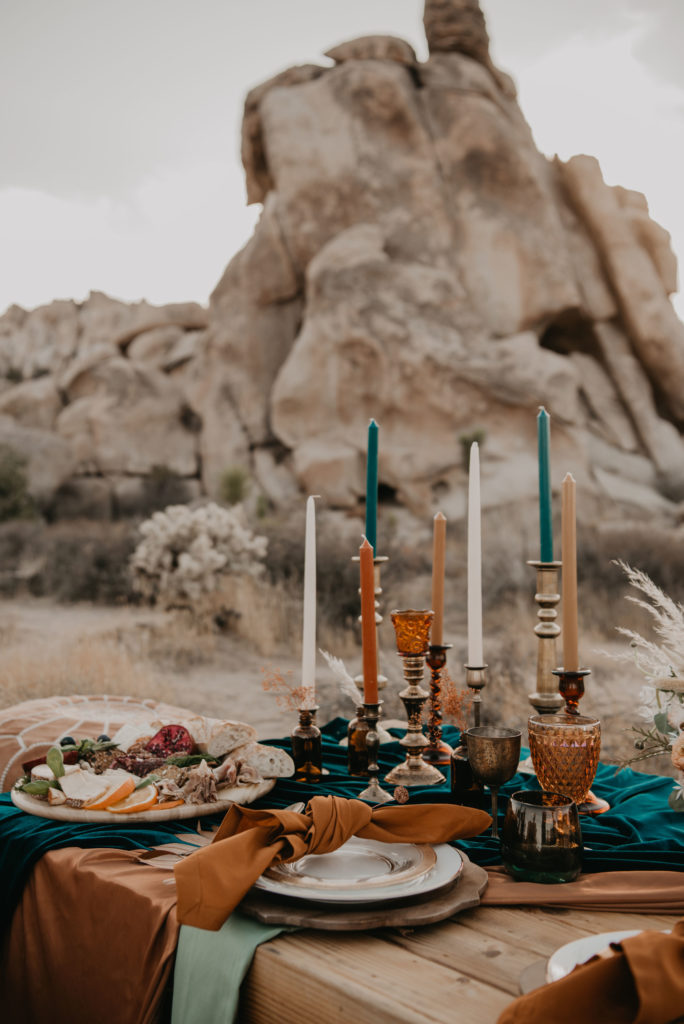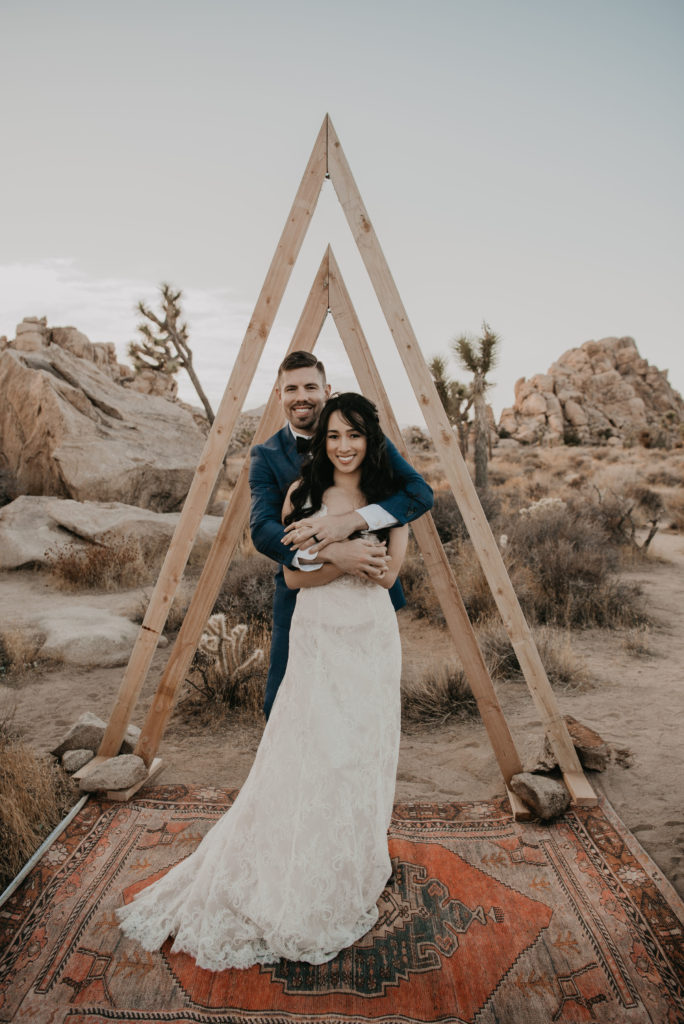 A HUGE shout out to all of the vendors involved in making this a beautiful set up!
Design & Coordination: Willow Tree Weddings
Photography: Michelle Dudley Photography
Picnic & Arch: Big Bear Picnic Co
Florist: KS Floral Concepts
Charcuterie: Forkful Big Bear
Wedding Gown: Beloved Couture Bridal